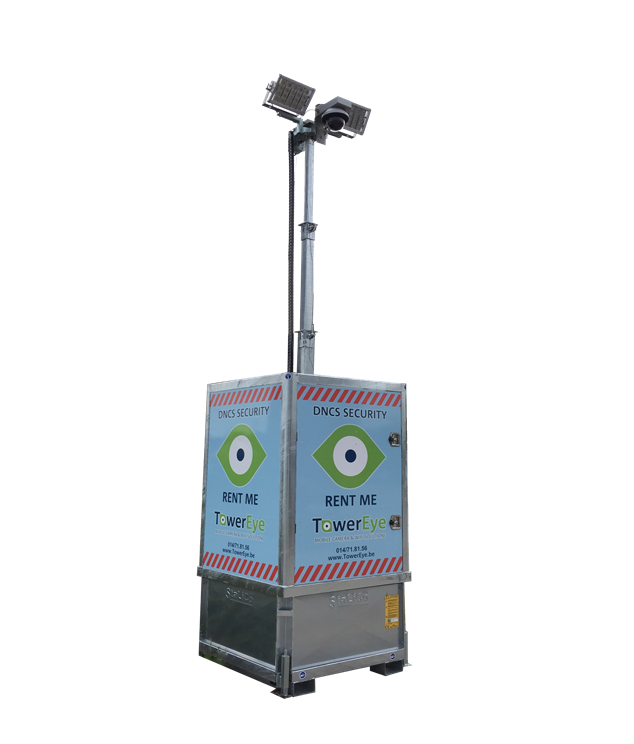 TowerEye Security Tower​
Security cameras, lighting, and alarm system all in one
The TowerEye Security Tower, equipped with floodlight(s), is the ideal mobile solution for efficient security at your event, building site, property, or surrounding areas. This security tower is equipped with one or multiple security cameras, floodlight(s), and an optional alarm.​
If someone attempts to break in, the alarm will be triggered and you and/or the control room will be notified. The TowerEye Security Tower with floodlight(s) works as a deterrent. The swift detection of any break-in attempt also limits damage and avoids unnecessary delays to your project.​
Another advantage? Monitoring your construction site progress becomes much easier with the TowerEye Security Tower as your eyes on site. That can save you hours you would usually spend in heavy traffic to follow up with your construction sites in person.​
Thermal Detection
Our thermal cameras remove any worry about security around the perimeter of your property or terrain. The innovative AI camera solution can tell when a person crosses the predetermined boundary and will trigger the alarm or notify the control room in the event of a breach.

The TowerEye film below showcases how this thermal technology works in combination with our 360º camera.

4K Security Cameras
Innovative cameras with a broad range of applications
4K security cameras are your guarantee for razor-sharp security at your event, construction site, property, or surrounding areas. These permanent security cameras excel in sharpness of image, durability, and quality. They effortlessly deliver detailed close-up shots or wide-angle images.​
These innovative security cameras are equipped with smart infrared LED that ensures clear views in all weather conditions. Their 4K lens with 6x optical zoom, anti-vandalism properties, and rain-resistant coating, makes them suitable for indoor and outdoor video and photography.​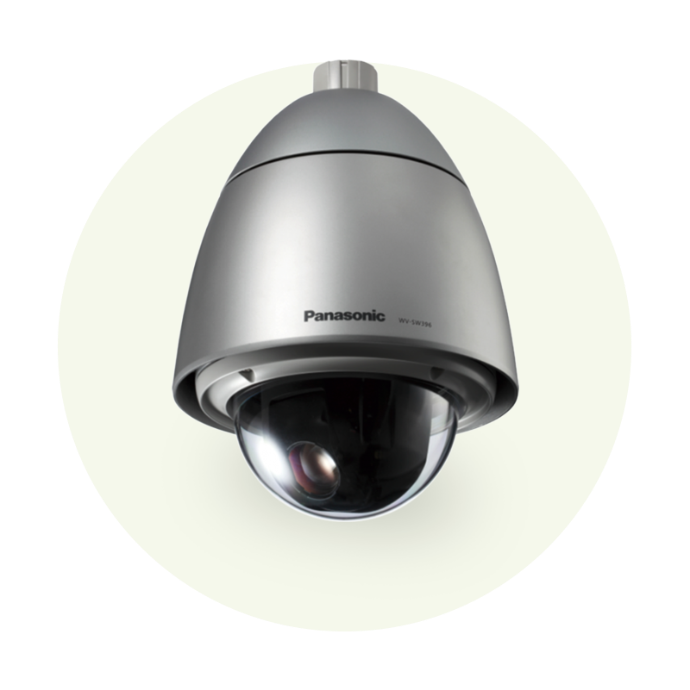 360° Cameras
A complete and clear view under any circumstances
Do you want to catch everything happening at your event or construction site? Do you aim to capture all activity in and around your property or public space on camera? Our high-performing 360° security cameras are the solution you need.​
These cameras are equipped with PTZ, which lets them tilt, turn, and zoom with ease. Their innovative technology means they require less network bandwidth, allowing for longer recordings in less storage space.​
Our 360° security cameras automatically record high-quality images. They feature a rain-resistant coating that allows for optimal performance, even through rainy weather or splashing water.​
Indoor Cameras
Subtle, integrated security cameras for indoor use
Are you planning to secure an indoor event with high-quality security cameras? Aside from innovative 360° cameras, TowerEye also offers smaller Full HD cameras. The perfect solution for monitoring exhibitors, booths, and reception areas.​
These security cameras are vandalism-proof and can be subtly integrated into the ceiling of your booth or temporary location. All of TowerEye's indoor cameras are top-quality and guarantee razor-sharp images.​